Why don't you visit sightseeing spots in Matsuyama with volunteer guide?
Matsuyama International Center (MIC) introduce you registered volunteer guide who guide you 'Matsuyama Castle', 'Dogo Onsen' or other places.
You might get to know not well-known but interesting information that only local people know.
Even if you are still thinking where to go in Matsuyama, please just contact us!
Staying in Matsuyama will be more fun and meaningful with the volunteer guide!!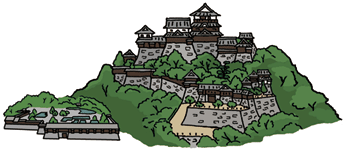 .◆Conditions◆
・This volunteer guide is free of charge.
・English, Chinese, and Korean language are available.
・Please apply at least 14 days before the day.
◆Notes◆
・We do not accept commercial requests from any travel agencies or other companies.
・We might not able to find your guide, because it is a volunteer activity.
・It is required that you will pay any entrance fee, transport expenses while guiding, and cost of meal if it is an all-day guide for your volunteer guide.
・Volunteer guide is not a professional guide, so that we might not able to meet your request.
・Please kindly note that sub-volunteer guide might go along with the guide for their practice. *It is not necessary to pay for sub-volunteer guide.
・We do not take responsibility or liability for any trouble that may occur during the guide.・

Inquiry and Apply to: Matsuyama International Center (MIC)  Map
Address: COMS 1F, 4-20 6 chou-me, Sanban-shou Matsuyama Ehime 790-0003 JAPAN
TEL:+81-(0)89-943-2025
FAX:+81-(0)89-931-2041
E-mail: mail@mic.ehime.jp
Closed: Monday (Opened if Monday is a national holiday. it is closed on the following weekday.)